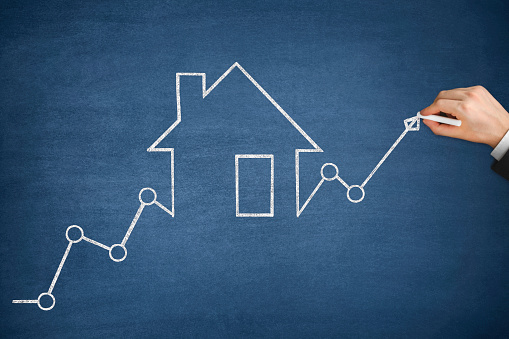 In many ways, the residential real estate market in Long Island, New York, mirrors house buying trends nationwide. While open houses were paused in early 2020 due to the public health crisis, the market rebounded tremendously. Limited inventory, historically low interest rates, and the entrance of millions of millennials into the home buying market have caused home prices to rise.
When New York State lifted the ban on property visits during the summer of 2020, pent-up demand contributed to a seller's market on Long Island. Stay-at-home orders encouraged many people living in small, expensive apartments to search for more spacious single-family homes. Families needed extra space for working at home and homeschooling their children. The desire for outdoor space also drove many New Yorkers to the suburbs. At the same time, many Long Island sellers removed their homes from the market because of economic uncertainties.
Listings in the New York City suburb of Long Island fell by a third in the wake of the pandemic. Real estate experts attribute this drop to the fears of older homeowners who do not want to downsize or remove the equity from their homes during a financial downturn.
Further, those who want to stay in Long Island worry they will not be able to secure a new property. Some experts recommend taking a short-term lease, such as an Airbnb, before reentering the real estate market. Since prices are so high, buying in this market would eat into a home seller's profit.
The combination of increased demand and low inventory has resulted in bidding wars for available properties. Many counties saw record-breaking figures for median home prices and sales.
For example, in December 2020, median home prices in Nassau County reached an all-time high of more than $600,000, a figure that has dropped slightly since the first quarter of 2021. Between February 2020 and February 2021, median home prices in Suffolk County jumped by more than $70,000. While home sales have slowed since the high point in December 2020, sales are still much higher than before the pandemic.
Less than 1 percent of Long Island homes sold for under the listing price. Anecdotally, some agents have witnessed dozens of offers on a single property and bidding wars that pushed the sales price more than 30 percent above asking.
In addition, competition between buyers has led to sweetened deals for sellers. Some buyers are agreeing to cover all closing costs or moving expenses. Year-over-year, the average sales price of a detached home on Long Island increased by more than 15 percent. While homes spend a little more than a month on the market on average, well-located properties sell in a few days.
The housing crunch has led to the rise of another trend – buyers are turning to new-built homes due to the dearth of older homes. However, land is also in short supply on Long Island, and the high cost of construction makes this option unattainable for many buyers. However, the conditions are ideal for builders and may spur a construction boom.