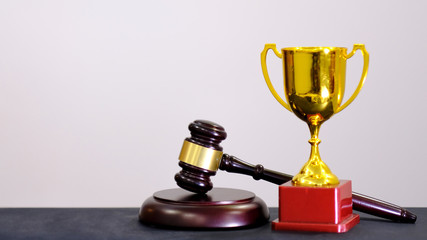 An attorney in East Rockaway, New York, Marc Rovner has served as general counsel and director of business development at BETA Abstract for nearly 20 years. Marc Rovner's achievements as an attorney garnered him recognition as a Martindale-Hubbell Client Champion at the platinum level in 2019, 2020 and 2021
A respected law sector information services company, Martindale-Hubbell has been listing the best attorneys in the United States since 1868. It has been collecting client review ratings since 1896.
Martindale-Hubbell introduced the annual Client Champion awards in 2017 to recognize attorneys who excel at client service. The organization distributes awards at three levels that give the public a solid understanding of the real-world experience that clients have had with particular lawyers.
The three levels represent different amounts and standards of client feedback. Silver Client Champions have received a minimum of three client reviews and an average client rating of at least 4.0. Gold Client Champions have at least six client reviews with a minimum average client rating of 4.2, and Platinum Client Champions have at least 10 client reviews with a minimum average client rating of 4.5.